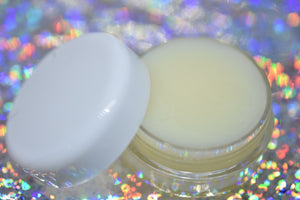 Do you have cracked and thirsty zombie-like cuticles that need to more moisturizer other than our cuticle oil? This is the balm for you! A little amount goes a long way. Use around the cuticle and all over the nail to help keep cuticles and nail beds moisturized as needed.

-Comes in small clear plastic container containing 0.5 ounce of product
-Ingredients: mango butter, coconut oil, cocoa butter, shea butter, sweet almond oil, soy wax, jojoba oil, and sunflower oil.